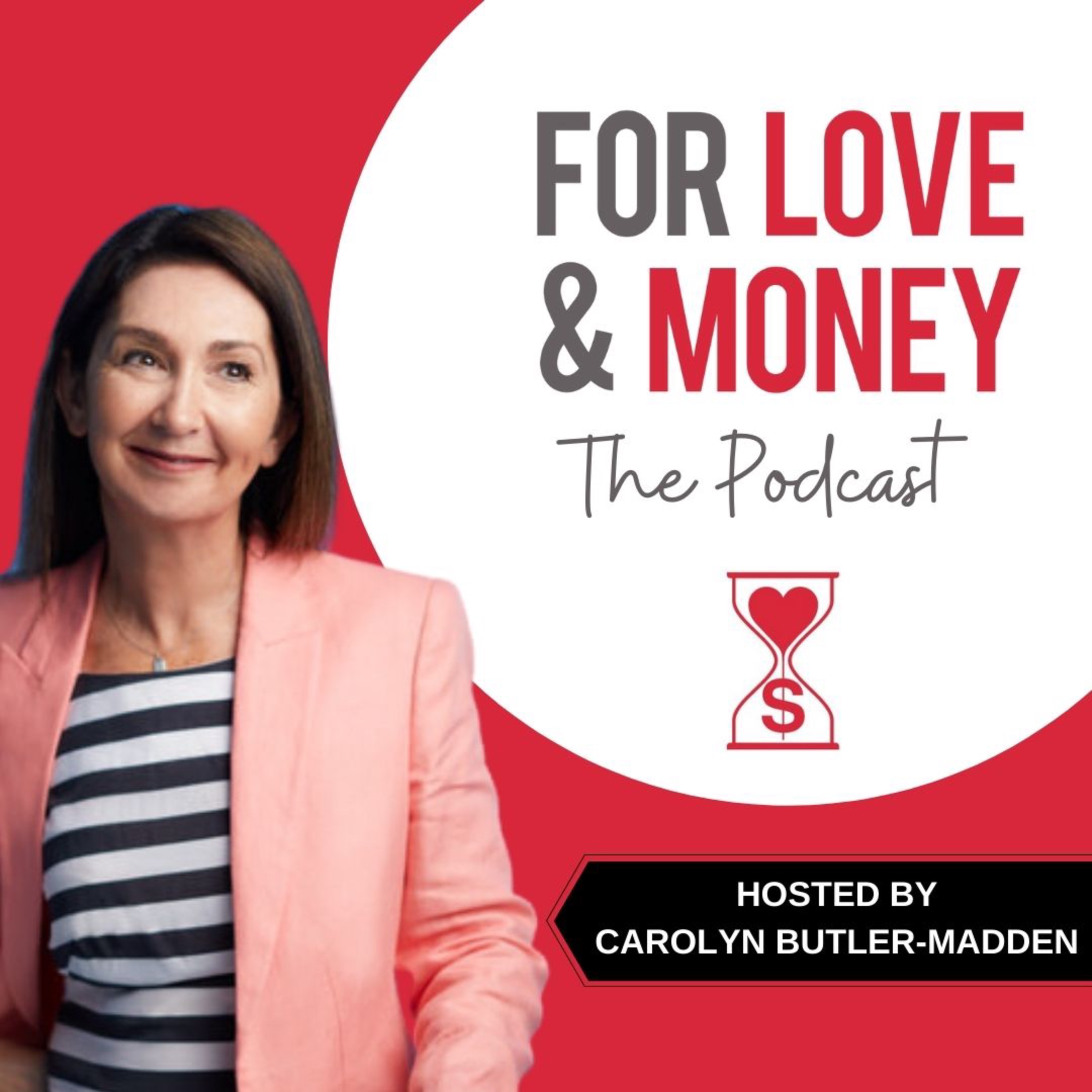 Hosted by Chief Purpose Activist, Carolyn Butler-Madden, The For Love & Money Podcast is a show where business and social purpose meet to inspire a movement for positive change – business as a force for good; brands driving profit through purpose. The two essential ingredients we explore through our podcast interviews? Firstly, Love. Love of our home planet; of humanity; people; culture. Love of what you do and why you do it. The love that employees, customers and clients have of a business built on love. Secondly, Money. Yes, profit. We explore how purpose drives profit. Also how being profitable allows purposeful businesses to scale their impact. The objective of the show is all about inspiration. We want to help our listeners to answer the question so many of them have in their minds: How do I build a purpose-led business in a way that is meaningful, profitable and inspires me and everyone in the organisation to use our business as a force for good?
Episodes
Monday Dec 05, 2022
Monday Dec 05, 2022
Simon Griffiths is CEO and co-founder of Who Gives A Crap, the iconic Aussie B Corp that sells good looking, forest friendly toilet paper, paper towels and tissues direct-to-consumer. 
Who Gives A Crap donates 50 per cent of their profits to help build toilets for those in need. As much as Simon loves toilet paper, he helped start the business for its impact, with the company on a mission to improve access to hygiene, clean water and basic sanitation in developing countries. Since founding the company back in 2013, Who Gives A Crap has donated more than $10 million.
If there was ever a brand that is living proof that authentic human qualities can inspire L-O-V-E, Who Gives A Crap is that brand. If it's possible to achieve what this business has done with toilet paper - from both perspectives of impact and commercial success - can you imagine the untapped possibilities for other purpose-led businesses and brands?
There is so much depth to this brand and we cover a lot of ground in this wide-ranging interview. There's great value in this episode for anyone wanting to navigate their business and brand successfully on a purposeful path, as Simon generously shares the insights that Who Gives A Crap has gained through their business.
Here are some of the themes we get into in our conversation:
Simon shares the devastating statistics of poor sanitation and the a-ha moment that propelled the formation of Who Gives A Crap 

He explains the wider benefits of investment that reach beyond the direct value of sanitation 

We discuss Who Gives A Crap's distinctive and iconic brand personality and the thinking behind it

Simon tells us about about the Christmas holiday edition of Who Gives A Crap 

He talks about the brand's huge mission – to ensure everyone has access to clean water and a toilet within our lifetime. He explains where they are now and what they are doing to realise their mission. 

He introduces us to the wider product range including Good Time personal care products

We talk about the people at Who Gives A Crap– 

The challenges of balancing caring about impact and working within the pressures of a startup

The organisation's five values and what they mean to their people

The implications that being purposeful has on managing your people and their expectations

The role of storytelling within the organisation

Simon shares how they work with their impact partners including the 'investment portfolio' style of approach they take with them

International expansion and the impact that has had on their marketing strategy and team management

Retail strategy including their national presence in Aldi in Australia 

The inextricable relationship between balancing profit and purpose and the innovation it inspires; and why they chose to donate 50 per cent of their profits

On inspiring other people to create social purpose-led business models like theirs 

His advice to existing businesses on the shift of consumer sentiment and what it means for business in the near future
Contacts:
Who Gives A Crap website https://au.whogivesacrap.org/
Good Time website https://au.whogivesacrap.org/pages/goodtime
Simon Griffiths Linkedin https://www.linkedin.com/in/simongriffiths-founder/