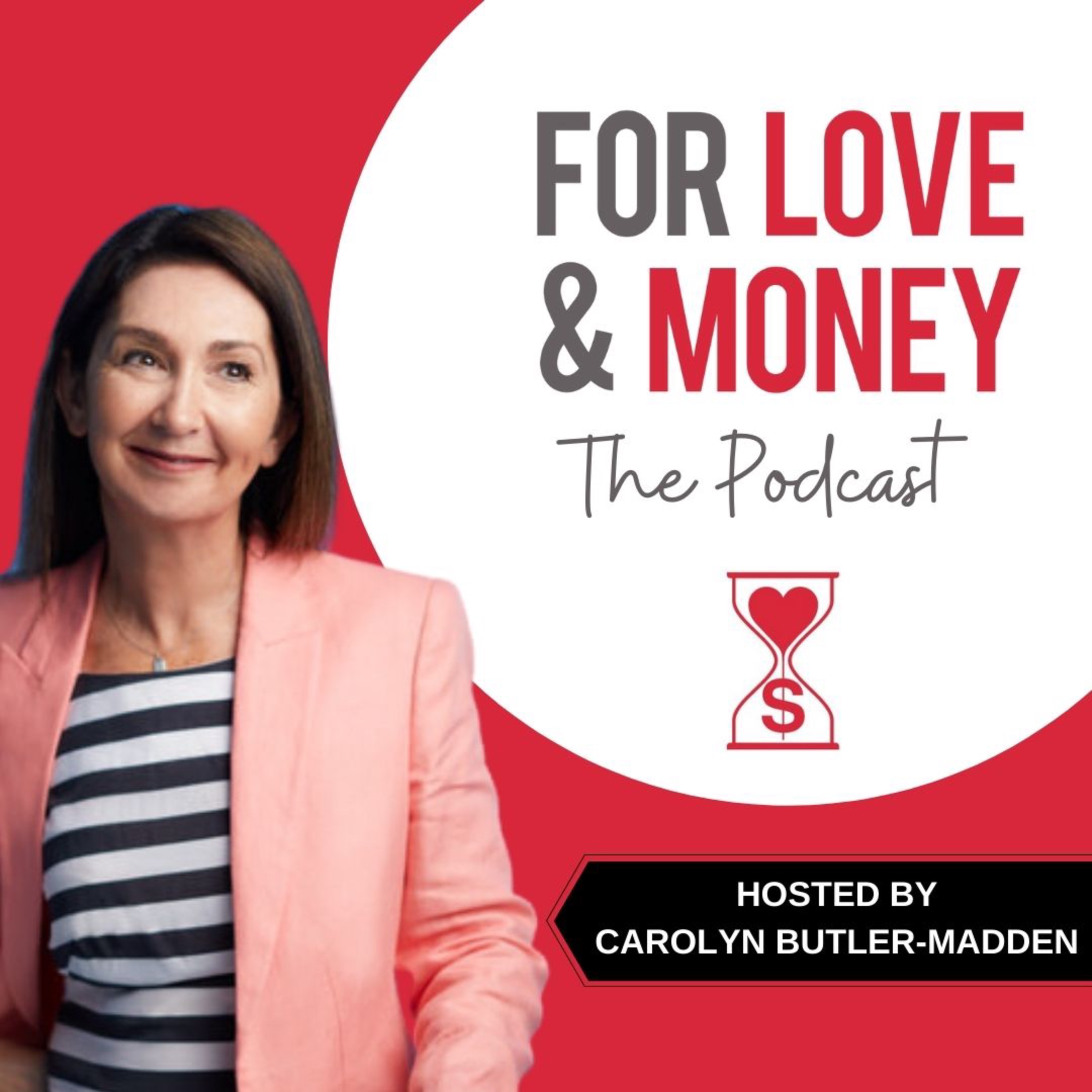 Hosted by Chief Purpose Activist, Carolyn Butler-Madden, The For Love & Money Podcast is a show where business and social purpose meet to inspire a movement for positive change – business as a force for good; brands driving profit through purpose. The two essential ingredients we explore through our podcast interviews? Firstly, Love. Love of our home planet; of humanity; people; culture. Love of what you do and why you do it. The love that employees, customers and clients have of a business built on love. Secondly, Money. Yes, profit. We explore how purpose drives profit. Also how being profitable allows purposeful businesses to scale their impact. The objective of the show is all about inspiration. We want to help our listeners to answer the question so many of them have in their minds: How do I build a purpose-led business in a way that is meaningful, profitable and inspires me and everyone in the organisation to use our business as a force for good?
Episodes
Tuesday Nov 22, 2022
Tuesday Nov 22, 2022
My guest today is a champion for the UN Sustainable Development Goals aka The Global Goals or the world's 'to-do list'. If you aren't aware of these goals, this episode will be a great introduction for you.
Mick Hase is the founder of SEVENTEENx , a movement designed to engage the business community with the Sustainable Development Goals. 
As an impact driven entrepreneur, Mick and his brand exist to connect companies together to use business to build solutions to the world's biggest challenges. SEVENTEENx uses "TEDx like" speaking events to showcase how leaders and founders are using their business as a force for good in the world and aligning with the Global Goals. 
SEVENTEENx Tours Australia each year with its events and is building a huge community of values aligned brands and people. Mick is also a dad of 2 boys, husband to a great wife Renee, and keen ocean lover and surfer. Mick is also public speaker and workshop facilitator. He is an energetic and engaging speaker with a real passion for connecting people to their impact, engaging humans through purpose and how to lead people with aligned values. 
Here are some of the key themes from our interview
Mick shares his back story and the life events that led him to start thinking about reciprocity, doing good and how to use business to create purposeful outcomes
For listeners who may not be familiar with the UN Sustainable Development Goals (aka the Global Goals), Mick explains what they are and how businesses are aligning to them to focus and scale their impact.
We talk about Pledge 1% and B1G1 and how both these movements offer businesses of all sizes a great starting point for creating impact
Mick shares the mission behind SEVENTEENx and what audiences can expect from these events. He talks about the community that is building around SEVENTEENx and some of his plans for engaging this community into the future
We talk about the relationship between profit and purpose 
Mick shares some of SEVENTEENx's plans for 2023, including a pilot SEVENTEENx youth forum
Connect with Mick here https://www.linkedin.com/in/mhase/
Learn more about SEVENTEENx https://www.seventeensdg.com
Check out the upcoming tours here https://www.seventeensdg.com/tour22
Learn about the Global Goals here https://www.globalgoals.org