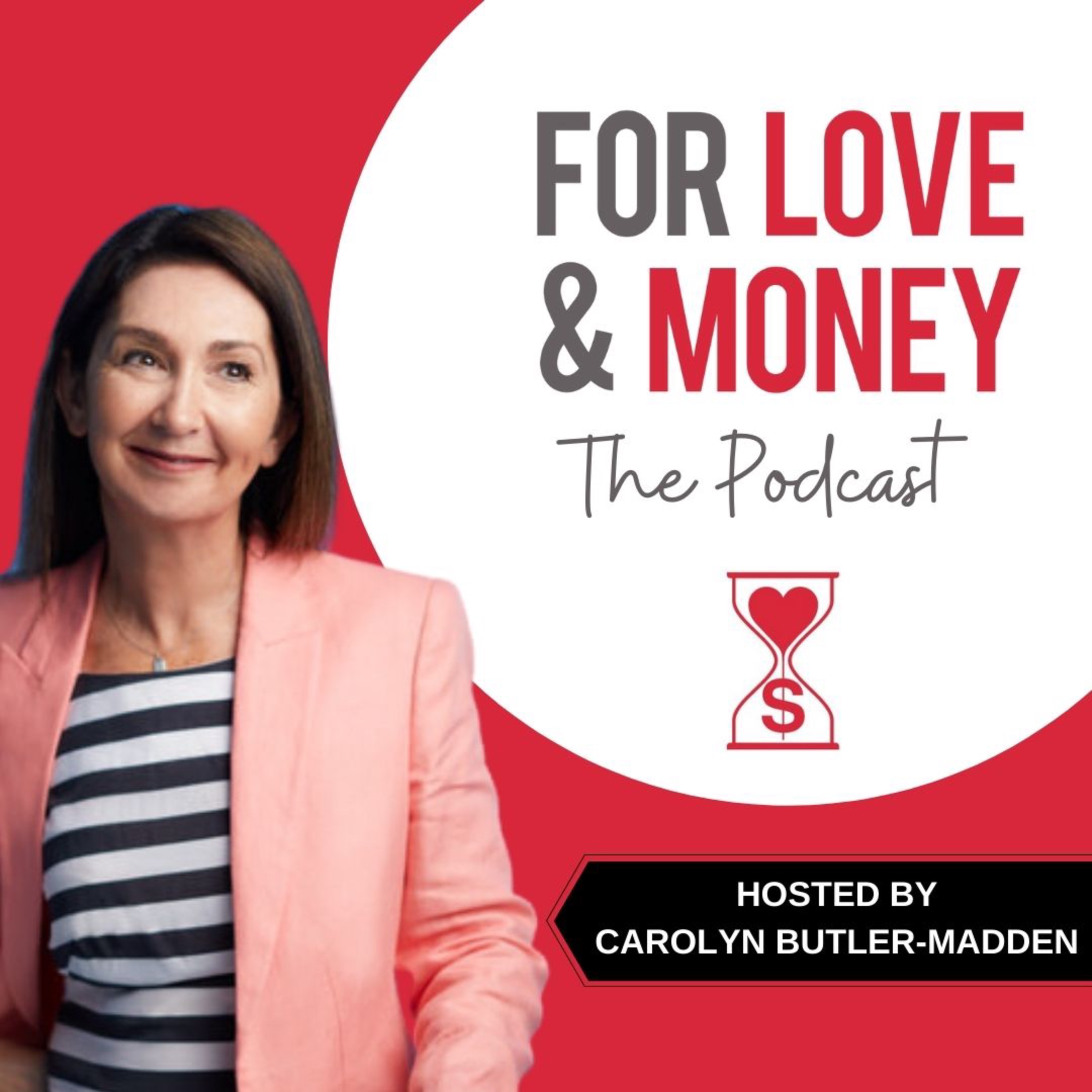 Hosted by Chief Purpose Activist, Carolyn Butler-Madden, The For Love & Money Podcast is a show where business and social purpose meet to inspire a movement for positive change – business as a force for good; brands driving profit through purpose. The two essential ingredients we explore through our podcast interviews? Firstly, Love. Love of our home planet; of humanity; people; culture. Love of what you do and why you do it. The love that employees, customers and clients have of a business built on love. Secondly, Money. Yes, profit. We explore how purpose drives profit. Also how being profitable allows purposeful businesses to scale their impact. The objective of the show is all about inspiration. We want to help our listeners to answer the question so many of them have in their minds: How do I build a purpose-led business in a way that is meaningful, profitable and inspires me and everyone in the organisation to use our business as a force for good?
Episodes
Monday Feb 21, 2022
Monday Feb 21, 2022
Pamela Bishop is my guest on Episode 11. Pam is Chief Marketing Officer of Blooms The Chemist. I've had the absolute pleasure of working with Pamela and the exceptional team who engaged in our Path To Purpose Program to discover, define and embed meaningful purpose into Blooms The Chemist.
While Blooms The Chemist is in the early stages of their purpose journey, I wanted to invite Pamela on the show to share the experience they have had in navigating their path to purpose so far. How it started, some of the surprises it has created and how it has changed the way she and the wider Blooms team think of their role as a business.
There are so many reasons leaders give for putting off starting the process of discovery and purpose strategy. My sincere wish is that this episode gives you the motivation to get started, in whatever way best works for your organisation. To not delay one day longer.. If you're a leader or influencer  in a  large or medium sized organisation trying to figure out how to get started and engage your wider team, his interview I believe is a masterclass in purpose leadership. 
Here is some of what we get into in this interview where Pam generously lifts the lid on the process and Blooms The Chemist purpose-driven plans:
Pamela's story of what drove her to lead the purpose development and strategy work for Blooms The Chemist

Blooms The Chemist's Purpose and a bit of an insight into their purpose journey

Pamela's belief of what purpose means to an organisation who are already showing a strong commitment to CSR and Community; and how it emerged as the missing piece for their brand

Some of the ways this purpose will impact the organisation's approach to their own employees, around health and wellbeing 

Blooms The Chemist leadership team's support and role in inviting even more ambition from the working group

The clarity that a clear purpose statement provides a business in where and how they invest their time and what initiatives they support

Pam shares some of the initiatives that have been driven by the company's purpose that are in the pipeline

The challenges of bringing all stakeholders together behind the new purpose and the implications to the wider business

Pamela shares how they are navigating some of those key challenges, including how the inclusion of one simple word in their purpose statement was part of taking an inclusive approach to bringing all stakeholders on the journey

A reflection on the past 12-18 months for Blooms The Chemist's work and plans in CSR, supply chain and modern slavery, purpose, alignment to the UN Sustainable Development Goals

Connect with Pam
https://www.linkedin.com/in/pamelasiobhainbishop/
https://www.bloomsthechemist.com.au