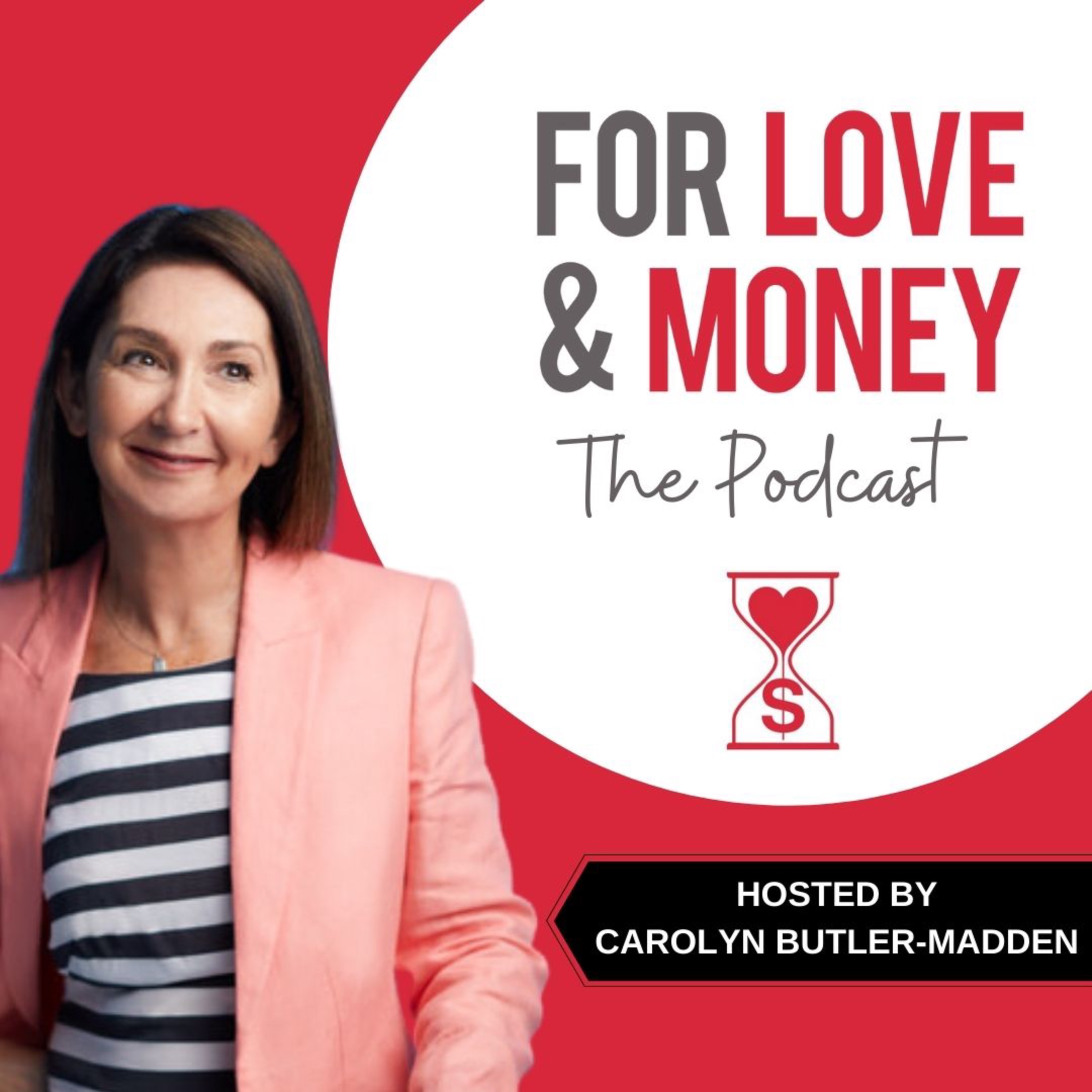 Hosted by Chief Purpose Activist, Carolyn Butler-Madden, The For Love & Money Podcast is a show where business and social purpose meet to inspire a movement for positive change – business as a force for good; brands driving profit through purpose. The two essential ingredients we explore through our podcast interviews? Firstly, Love. Love of our home planet; of humanity; people; culture. Love of what you do and why you do it. The love that employees, customers and clients have of a business built on love. Secondly, Money. Yes, profit. We explore how purpose drives profit. Also how being profitable allows purposeful businesses to scale their impact. The objective of the show is all about inspiration. We want to help our listeners to answer the question so many of them have in their minds: How do I build a purpose-led business in a way that is meaningful, profitable and inspires me and everyone in the organisation to use our business as a force for good?
Episodes
Wednesday Jan 19, 2022
Wednesday Jan 19, 2022
Our guest for Episode 9 is Carolyn Tate, a Purpose and Storytelling Expert. She's author of multiple books, an inspirational speaker and a highly respected leader of the purpose movement in Australia. 
In 2010, Carolyn came to the crashing realisation that her career was at a dead-end. After 20 years in banking and 10 years in her own marketing consultancy, her work was no longer meaningful. So, she closed the business and took a writing sabbatical in Aix-en-Provence, France with her son Billy.

It was the beginning of her search for a new livelihood and it led her to discovering her twin passions for writing and teaching. Ten years on, she's published five books, including 'The Purpose Project', and taught more than 10,000 people on the power of purpose and story.

Her own purpose is to help you bring your purpose to life, so together we can build a better world. When she's not working, she's a dedicated community-builder and committed Birrarung (Yarra) river-swimmer.

'The Purpose Project' is a trusted guide to thousands of leaders and her focus is on working with school and corporate leadership teams.
I really enjoyed exploring "the practice of purpose" in this interview. We didn't even have time to get into the topic of women in leadership, so we will be doing a second interview on that topic down the track. In the meantime, here are some of the themes we did explore:
Carolyn's own path to purpose. Her journey from her epiphany in her corporate marketing career, to where she plays today

Carolyn's work in the educational sector, working with principals on their purpose as a leader

The three levels of purpose and the opportunities for organisations and individuals when they can align the three

Carolyn talks about the opportunity to BYO your personal purpose to work. She shares a wonderful example and references a blog she wrote on it which you can read here https://carolyntate.co/when-two-worlds-collide/

Storytelling and its connection to purpose. Stories incite action and create movements for change. We talk about the TED Talk "How to start a movement" – a brilliant 3 minute talk you don't want to miss https://www.ted.com/talks/derek_sivers_how_to_start_a_movement/up-next

How purpose connects to community. Carolyn shares her wonderful story about discovering river swimming in the age of Covid and finding her community.
Find out more about Carolyn Tate at carolyntate.co and sign up to her weekly Purpose in Action stories. You can also find her books here https://carolyntate.co/books/