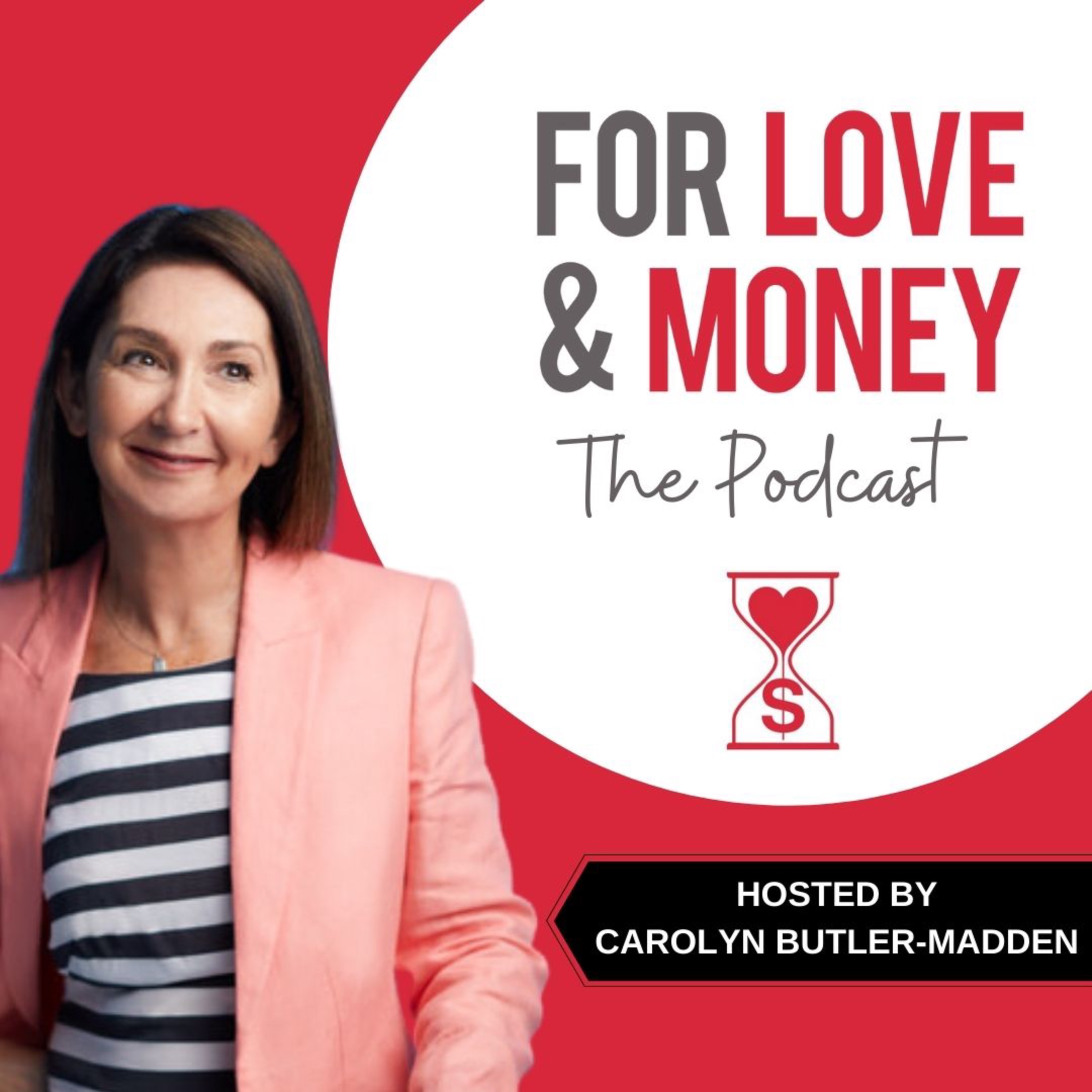 Hosted by Chief Purpose Activist, Carolyn Butler-Madden, The For Love & Money Podcast is a show where business and social purpose meet to inspire a movement for positive change – business as a force for good; brands driving profit through purpose. The two essential ingredients we explore through our podcast interviews? Firstly, Love. Love of our home planet; of humanity; people; culture. Love of what you do and why you do it. The love that employees, customers and clients have of a business built on love. Secondly, Money. Yes, profit. We explore how purpose drives profit. Also how being profitable allows purposeful businesses to scale their impact. The objective of the show is all about inspiration. We want to help our listeners to answer the question so many of them have in their minds: How do I build a purpose-led business in a way that is meaningful, profitable and inspires me and everyone in the organisation to use our business as a force for good?
Episodes
Monday Oct 24, 2022
Monday Oct 24, 2022
My guest for today's episode of the FLAM Podcast has had many careers; radio broadcaster, creative director, donut maker and lecturer. 
Nik Robinson is passionate about using his creative skills to solve problems and make a positive difference, so in 2018, he set up his company, Good Citizens with his young kids to take on the world's plastic issue.
It would take 752 days and thousands of failed attempts to finally launch Good Citizens Eyewear in April 2020. Good Citizens has one mission - to untrash the planet™ by turning trash into good. 
Good Citizens turns single-use plastic bottles into sunglasses frames. The frames are 100% recycled and made in Australia. Within just a few months of launching, Good Citizens was awarded two prestigious 2020 Good Design Awards and The Design Files Sustainable Idea of 2020 plus Selfridges in London gave the brand an entire window.
Nik has become a leader in working with recycled materials; designing and manufacturing in-demand, on-trend consumer products made from waste materials. He has spoken at the United Nations and he lectures at numerous Australian universities to inspire the next generation to think cleverly about using recycled materials.
This episode is such a human feel-good one, I can't wait for you to listen to it.
Here are just some of the themes we touch on:
How love of family and love of and care for the planet has driven the emotional energy that has inspired a business fighting against plastic waste

We talk about the role of failure in building a purpose-led business; and how our failures become our stories

Nik shares his belief in the need for businesses to show vulnerability. This opens a conversation around Greenwashing: businesses not being transparent (and vulnerable) and over-marketing their sustainability credentials  

What "radical transparency" – one of Good Citizen's first values – looks like for them  

The origin story of the business (so much to love about this story), which included a
business plan with 4 principles that the family developed around the kitchen table
The post-it note approach Nik used to working through starting a new business in a category where they had no experience and how much each phase cost

How a bottle, a prototype and (another) post-it note formed the basis of Nik's pitch to Selfridges in the UK which resulted in Good Citizens being given an amazing window display which you can see

here

We speak about Greenwashing and the impact it has on trust

How Nik's two young sons and his wife have inspired his tenacity to keep going in the face of multiple "failures"

Repair – Nik shares the hilarious story of one Good Citizen who needed a new arm for a broken pair of sunnies (broken due to alcohol related beach ball antics) – and how Good Citizen's approach to repair amplified the love that customer has for the brand

On turning down investment opportunities and what ROI for Nik's family looks like for them

Good Citizen's 8 billion people ambition

On creating the world's most beautiful eyewear (beauty = well made, great looking, that will last from generation to generation; and sustainable)

The influence that Good Citizens are having on other businesses, inspiring solutions to the environmental crisis
If you're enjoying the podcast please leave us a rating on your listening platform. It really helps us to get the podcast found by new listeners.
Contact
goodcitizens.com.au
goodcitizens_official
Code: FRIEND20 for $20 off