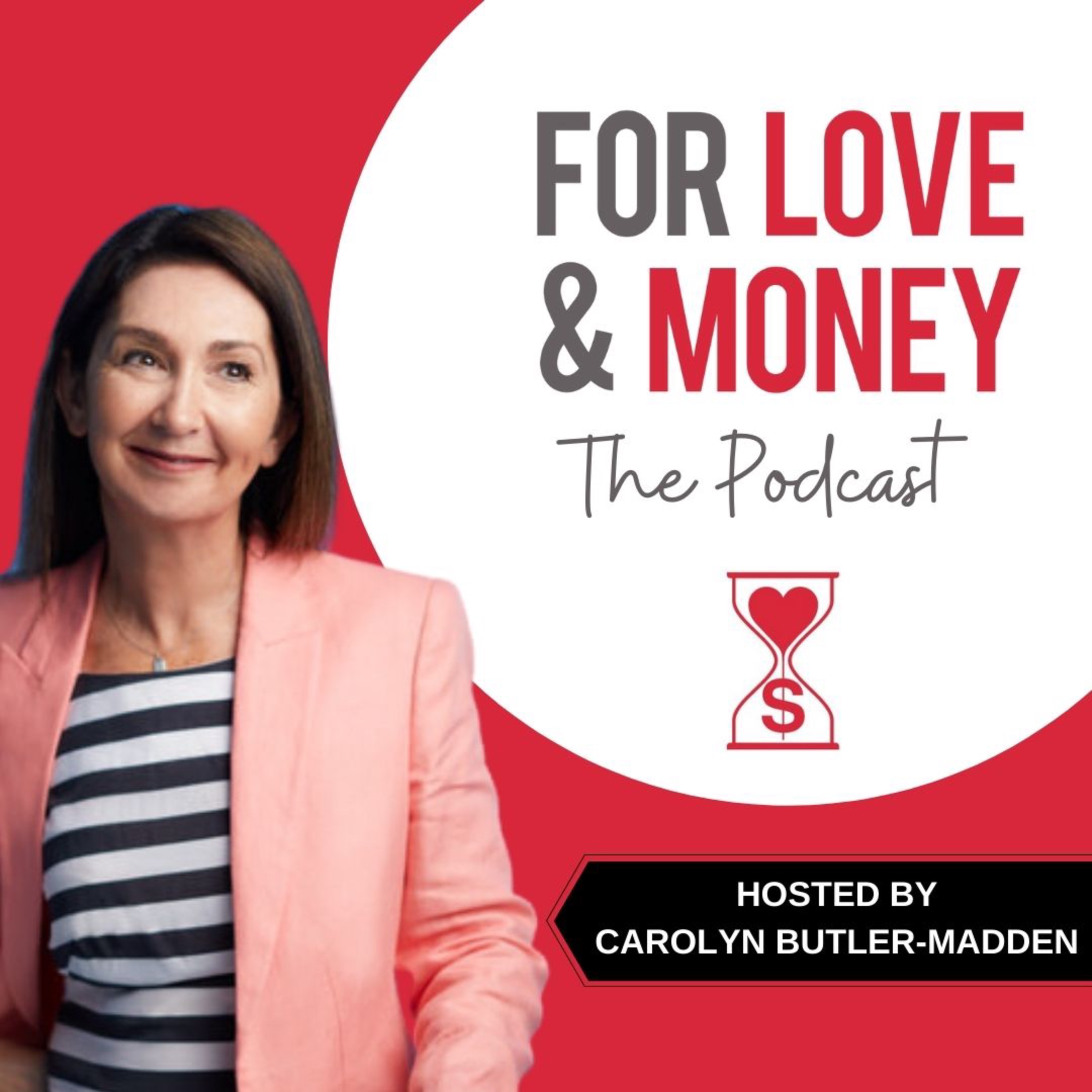 Hosted by Chief Purpose Activist, Carolyn Butler-Madden, The For Love & Money Podcast is a show where business and social purpose meet to inspire a movement for positive change – business as a force for good; brands driving profit through purpose. The two essential ingredients we explore through our podcast interviews? Firstly, Love. Love of our home planet; of humanity; people; culture. Love of what you do and why you do it. The love that employees, customers and clients have of a business built on love. Secondly, Money. Yes, profit. We explore how purpose drives profit. Also how being profitable allows purposeful businesses to scale their impact. The objective of the show is all about inspiration. We want to help our listeners to answer the question so many of them have in their minds: How do I build a purpose-led business in a way that is meaningful, profitable and inspires me and everyone in the organisation to use our business as a force for good?
Episodes
Monday Sep 12, 2022
Monday Sep 12, 2022
Only 2% of VC funding goes to women-owned businesses in Australia. 
Women over 50 feature in less than 4% of media globally. 
I'll just let that sit with you for a moment before you dive into my interview with Jules Brook – founder of She's The Boss and Handle Your Own PR.
Those two statistics, alongside others that should make you feel distinctly confused/uncomfortable/angry (pick your choice) is what inspired Jules to launch She's The Boss at the start of the pandemic in 2020. Since then, it has grown into a thriving community. There are online zoom lunches and Learning Table events with female founders, real life networking events, two podcasts, She's The Boss Chats and She's The Boss Leaders. She's The Boss also has a YouTube channel and all the media features interviews with wildly successful women in business from Australia and around the world.
Jules is also the founder of Handle Your Own PR, a DIY PR service for business owners. Using her online PR Accelerator program and PR SaaS platform, Jules' students have been on TV, radio, magazines and newspapers nationally. Many have gone on to huge success in their business.
Jules is passionate about making female founders and women doing extraordinary things in business more visible. You'll feel that passion right through this interview. IMHO Jules is one of those women doing extraordinary things, even if she doesn't realise it herself!
To get a shot of Jules' passion and energy that's driving her purpose and her commitment to it, tune into this episode. I know you'll enjoy it; not just for the love of Jules, but also for some of the rich insights that come out of our conversation.
Some of the highlights:
Jules' take on the importance of love in business: Not just loving what you do but loving the people you work with – your customers and teams

The origin journey of She's The Boss: from Ticker TV guest to show host; to what happened as a result of Covid, as Melbourne went through one of the world's harshest lockdowns; She's The Boss became a beacon of solidarity and support for female business founders in Jules' community

Jules shares her Big Hairy Audacious Goal, to start a TV network for women in business and what this looks like; and what it will take.

Her absolute clarity on who her target audience are and why (a stunning example of what clear targeting looks like)

Jules shares her view about the isolation and loneliness of women who have succeeded and got to the top of the corporate ladder; and the need to provide them with the support of other women

She references a

Forbes article: The Power of the Pack

which talks about the need for women to support women in business and how important it is: men who succeed are supported by men; women generally only succeed if they are supported by other women

We talk about the need for feminisation of business to balance the dominant masculine traits 

Jules shares her mission – get ready for the sheer clarity of this one!

I ask Jules her thoughts on the key characteristics of female purposeful leaders

We have a great discussion on the money side of FOR LOVE & MONEY – Jules shares how she's trying to monetise her venture, which opens up insights into the funding gap for female owned businesses and finally the statistics which galvanised Jules herself into action

Finally, Jules shares some fabulous advice for women in business

Connect with Jules
Shesthebossgroup.com
https://www.linkedin.com/in/julesbrooke/