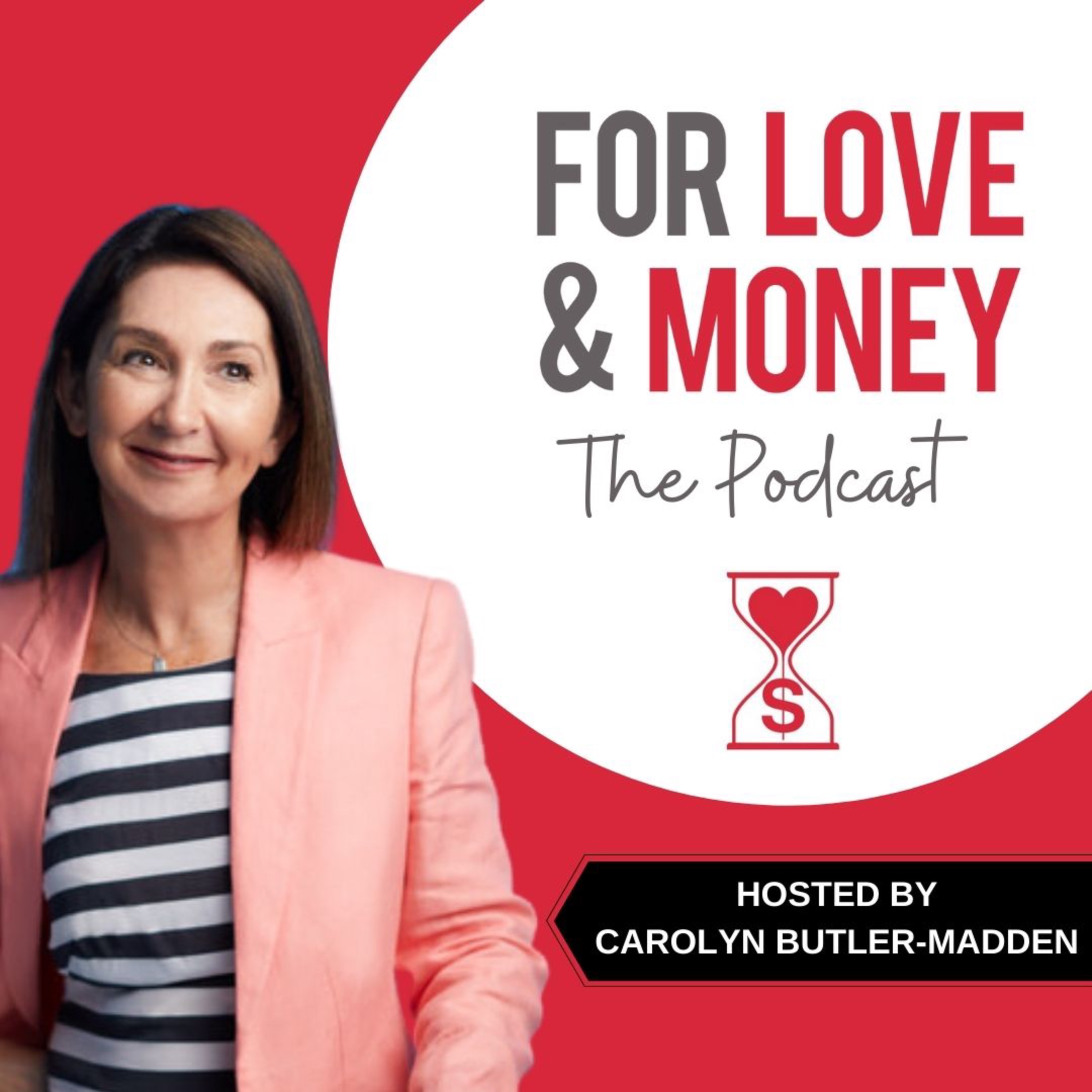 Hosted by Chief Purpose Activist, Carolyn Butler-Madden, The For Love & Money Podcast is a show where business and social purpose meet to inspire a movement for positive change – business as a force for good; brands driving profit through purpose. The two essential ingredients we explore through our podcast interviews? Firstly, Love. Love of our home planet; of humanity; people; culture. Love of what you do and why you do it. The love that employees, customers and clients have of a business built on love. Secondly, Money. Yes, profit. We explore how purpose drives profit. Also how being profitable allows purposeful businesses to scale their impact. The objective of the show is all about inspiration. We want to help our listeners to answer the question so many of them have in their minds: How do I build a purpose-led business in a way that is meaningful, profitable and inspires me and everyone in the organisation to use our business as a force for good?
Episodes
Monday Aug 29, 2022
Monday Aug 29, 2022
Our guest on this episode of the FOR LOVE & MONEY PODCAST works at the very heart of social impact and business. Tom Dawkins (he/him) is the Co-Founder and CEO of the social impact crowdfunding platform and innovation agency Start Some Good. Start Some Good began in 2010,  and aims to help emerging entrepreneurs to design, launch, and grow their prospective social impact projects. 
A leading advocate for social enterprise, Tom was previously the founder of youth non-profit Vibewire, the first Digital Communications Director for Ashoka in Washington DC, and co-founder of the Australian Changemakers Festival. Tom is also a founding Director of The Social Enterprise Council of NSW and the ACT, as well as currently operating as Non-Executive Director of the Centre for Social Impact since 2019.
On top of this, Tom has also received awards and fellowships from the World Summit Youth Awards, The International Youth Foundation, Nexus Summit, and the Social Enterprise Awards, while also being a global speaker on social innovation and entrepreneurship, teaching workshops, and speaking at events around the globe, from The Social Enterprise World Forum to The World Summit on the Information Society.
Start Some Good is a B Corp Certified Enterprise and, in addition to helping in the development of social impact projects, also runs the Good Hustle social enterprise design course, StartSomeGood.com crowdfunding platform, and impact accelerators and entrepreneur education programs for partners including Optus, ING, the United Nations Development Program and the City of Sydney.
Here are just some of the highlights from our conversation with Tom as he passionately shares his journey of accelerating innovation and helping social impact projects prosper:
Tom shares his origins as a serial starter-upper and social activist to social entrepreneur

Tom's experiences overcoming challenges and learning from observing while on his journey to fund innovation projects and making a social changemaker world 

Tom's discussion on calculating social impact and the need for greater financial commitment in overcoming societal challenges through business

Tom discusses the "Will it work?" lens versus the "Could it work?" lens that is impacting the deal flow of prospective social projects

How Kickstarter and its role in helping creative entrepreneurs inspired the vision behind Start Some Good and its approach to angel financing

Start Some Good's evolution from a crowdfunding platform to an interconnected ecosystem using core principles of entrepreneurship to help entrepreneurs turn an idea into a business plan

Capacity-building programs delivered through partnerships, such as the Good Hustle Social Enterprise Design Course, that focus on specific beneficiary communities

Tom discussing Lend For Good, a crowdlending platform for growth-ready social enterprises directly designed in addressing "the missing middle"

Tom's advice on the core building blocks necessary before initiating your crowdfunding campaign

Tom on what it takes to become "investable" and "launch ready" as a social impact entrepreneur

How Tom's personal mission to build a better democracy and create change together has inspired and shaped his crowdfunding journey

Tom shares some examples of the social enterprises the SSG ecosystem has supported and helped to start on their road to scaleable impact
Connect with Tom
Linkedin linkedin.com/in/tomdawkins    
Website https://www.startsomegood.com/