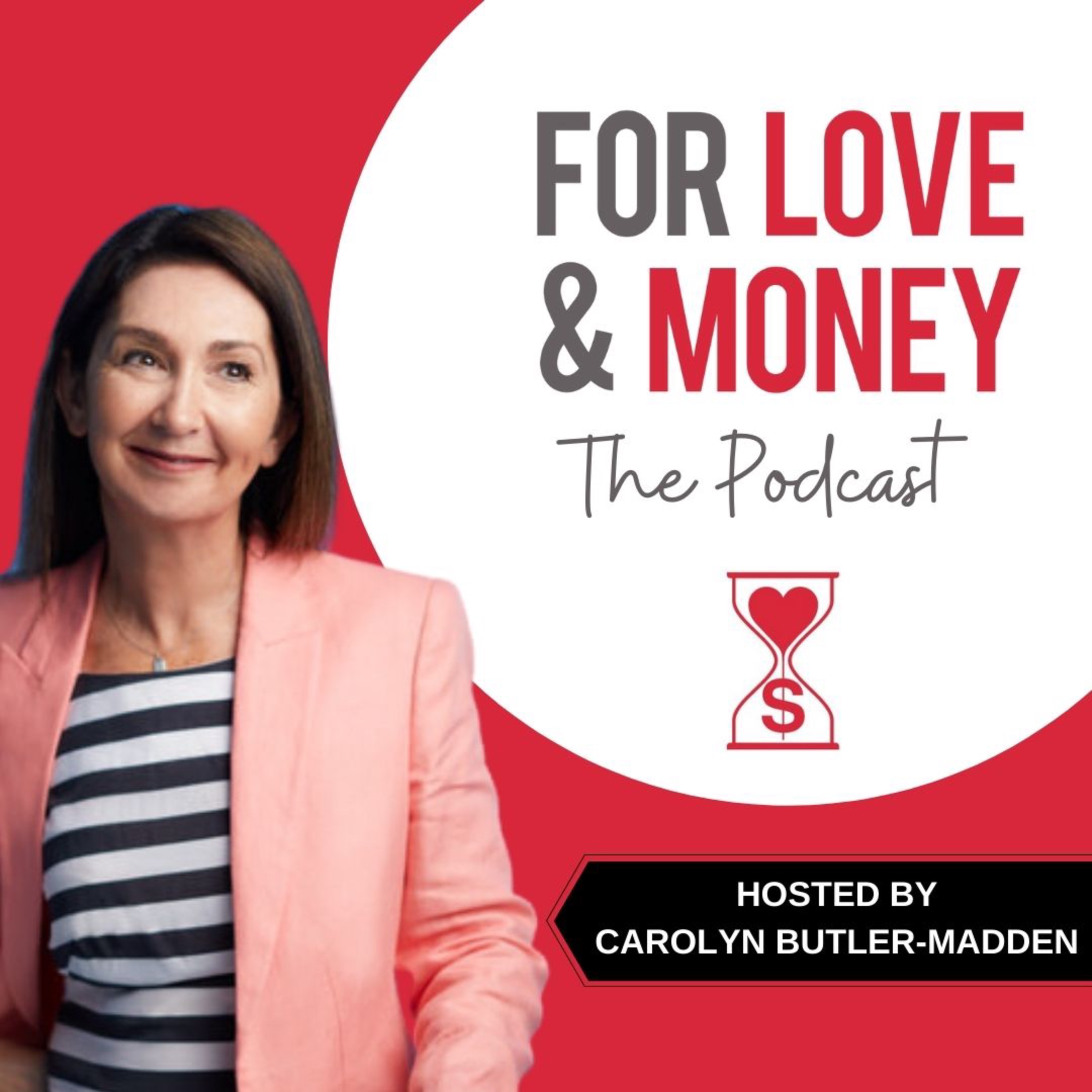 Hosted by Chief Purpose Activist, Carolyn Butler-Madden, The For Love & Money Podcast is a show where business and social purpose meet to inspire a movement for positive change – business as a force for good; brands driving profit through purpose. The two essential ingredients we explore through our podcast interviews? Firstly, Love. Love of our home planet; of humanity; people; culture. Love of what you do and why you do it. The love that employees, customers and clients have of a business built on love. Secondly, Money. Yes, profit. We explore how purpose drives profit. Also how being profitable allows purposeful businesses to scale their impact. The objective of the show is all about inspiration. We want to help our listeners to answer the question so many of them have in their minds: How do I build a purpose-led business in a way that is meaningful, profitable and inspires me and everyone in the organisation to use our business as a force for good?
Episodes
Monday Aug 15, 2022
Monday Aug 15, 2022
Dr Kyle Turner is our guest on this episode of the FOR LOVE & MONEY PODCAST. Kyle, a Wiradjuri man (he/him) from central New South Wales, is the CEO and Founder of Pearlii, a for-profit social enterprise using artificial intelligence to bring free dental check-ups and free oral health education to the world.  
Dr Turner holds a PhD in Epidemiology from the University of Oxford and he has published widely on the burden of chronic diseases, with a heavy focus on prevention, together with a passion for improving health outcomes for First Nation Peoples.
Pearlii is an investor-backed, social enterprise which started in 2019. It's such an interesting business model, designed to both prevent and treat oral health; an area of need that has such wide-ranging health impacts. I particularly love the way they're leveraging technology to drive accessibility.
In our interview, Kyle shares his journey with Pearlii and his vision for the future. Some of the highlights of our conversation include:
Kyle's journey from epidemiologist to social enterprise techpreneur

How growing up with bad teeth made him painfully aware of the impact that can have on someone's confidence 

We talk about the problem of poor oral hygiene and the impact that it has on general physical health, as well as mental health

How he found investors who were attracted to Pearlii's mission and learned to perfect his "pitch" in the process

Kyle shares the 2 parts to the business model: prevention and treatment and how Pearlii targets both of these (Pearlii's is a really interesting model tackling a problem that has wide-ranging impacts)

The business that inspires him the most 

His vision for the future and how it includes non-Dental practitioners helping with oral health

Kyle shares some savvy advice for other social entrepreneurs starting their journey
Connect with Kyle
Linkedin https://www.linkedin.com/in/kyle-turner1111/
Website https://www.pearlii.com