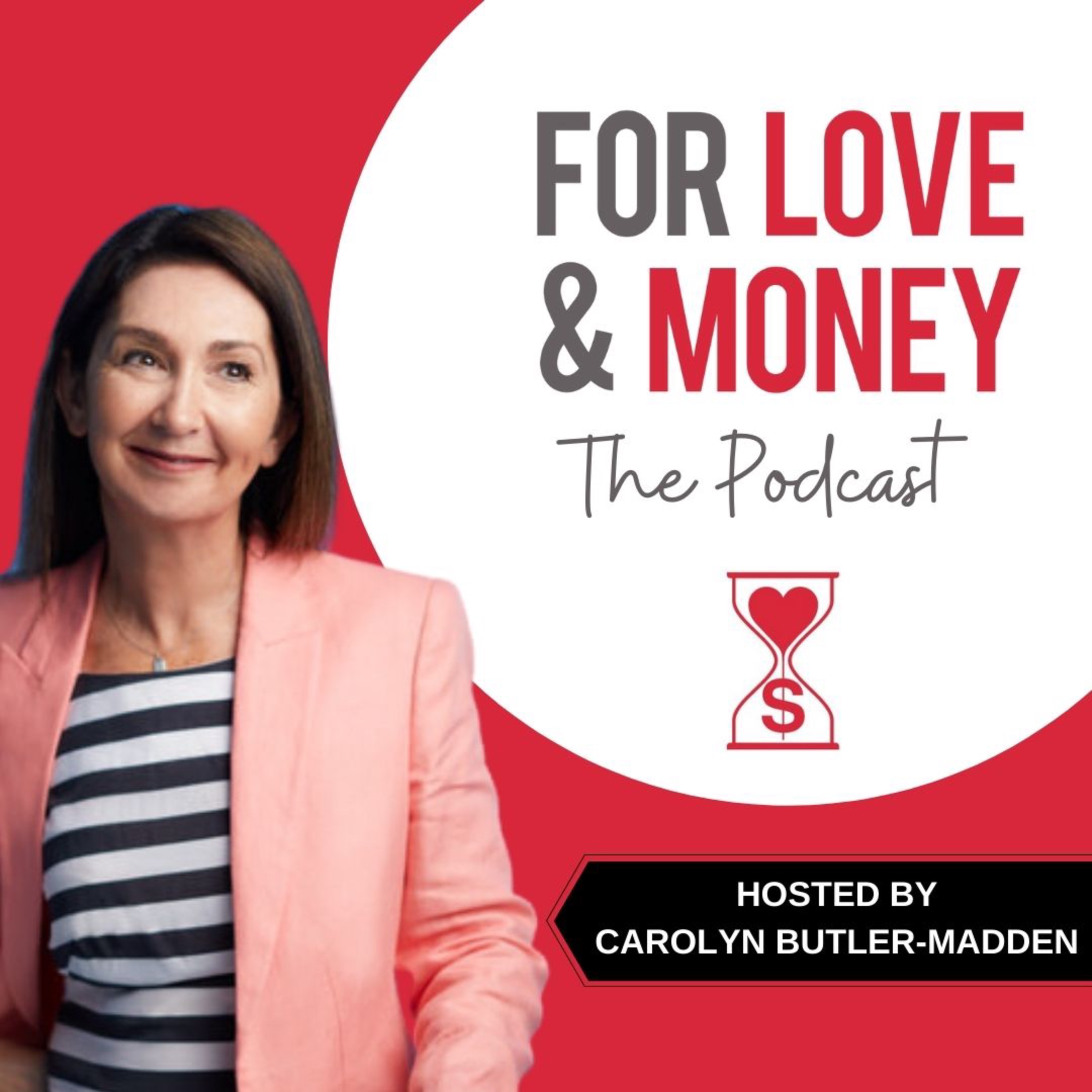 Hosted by Chief Purpose Activist, Carolyn Butler-Madden, The For Love & Money Podcast is a show where business and social purpose meet to inspire a movement for positive change – business as a force for good; brands driving profit through purpose. The two essential ingredients we explore through our podcast interviews? Firstly, Love. Love of our home planet; of humanity; people; culture. Love of what you do and why you do it. The love that employees, customers and clients have of a business built on love. Secondly, Money. Yes, profit. We explore how purpose drives profit. Also how being profitable allows purposeful businesses to scale their impact. The objective of the show is all about inspiration. We want to help our listeners to answer the question so many of them have in their minds: How do I build a purpose-led business in a way that is meaningful, profitable and inspires me and everyone in the organisation to use our business as a force for good?
Episodes
Monday Jul 04, 2022
Monday Jul 04, 2022
Today's guest is Paul Dunn, a 4-time TEDx speaker, master storyteller and one of the most well-read people I know!
He is a Senior Fellow in one of the World's Leading Think Tanks and consults to and mentors leading-edge businesses around the world.
He was honoured as a Social Innovation Fellow in his new home of Singapore; something he shares with film-star and philanthropist Jet Li and Walmart Chairman, Rob Walton.
He was one of the first 10 people in Hewlett Packard in Australia. He then created one of Australia's first computer companies and then The Results Corporation where he helped develop and grow 23,000 small and medium scale business enterprises. 
His programs are used by an estimated 226,000 companies around the world and he continues to push the boundaries. He featured in Forbes Magazine alongside Sir Richard Branson in a global piece on 'disrupters' in business.
He is the co-founder of B1G1: Business for Good, the history-making Global Giving Initiative that's already enabled businesses to create over 281 Million giving impacts globally.
Paul shares an incredible story about something that happened involving him after the 2004 Indian Ocean tsunami. It precipitated his meeting with Masami Sato that led to them co-founding B1G1, but it profoundly shifted his thinking on what he believed was the secret to success in business.

He then tells the story of Masami Sato, who he was mentoring, sharing the idea that directly led to B1G1 starting, which has now led to a global movement that has created over 281 million impacts (as at May 2022).

We talk about the idea of "possibilities" and Paul shares an insight from the book, Teeming, by Dr Woolley-Barker.  One of the major learning points is that we need to understand that nature does not solve problems. Nature always looks for potential. An idea that perhaps humans can learn from.

He shares his thinking on the two types of companies that exist: standard companies and standout companies, through the lens of legacy

Another book he references is

Cult Status by Tim Duggan

and the idea that of seven things leaders can work on to gain cult status, number 1 is to define the impact you want to have. And define it in terms of the number of lives that you will touch.

Paul shares a rousing quote from Steve Jobs about how powerful the storyteller is. It's a quote that makes you really think about the potency of storytelling for generations to come.

For those who don't know B1G1, Paul explains how it works and the profound impact it creates for everyone involved.
Get in touch with Paul...
https://www.linkedin.com/in/paulb1g1/
https://b1g1.com