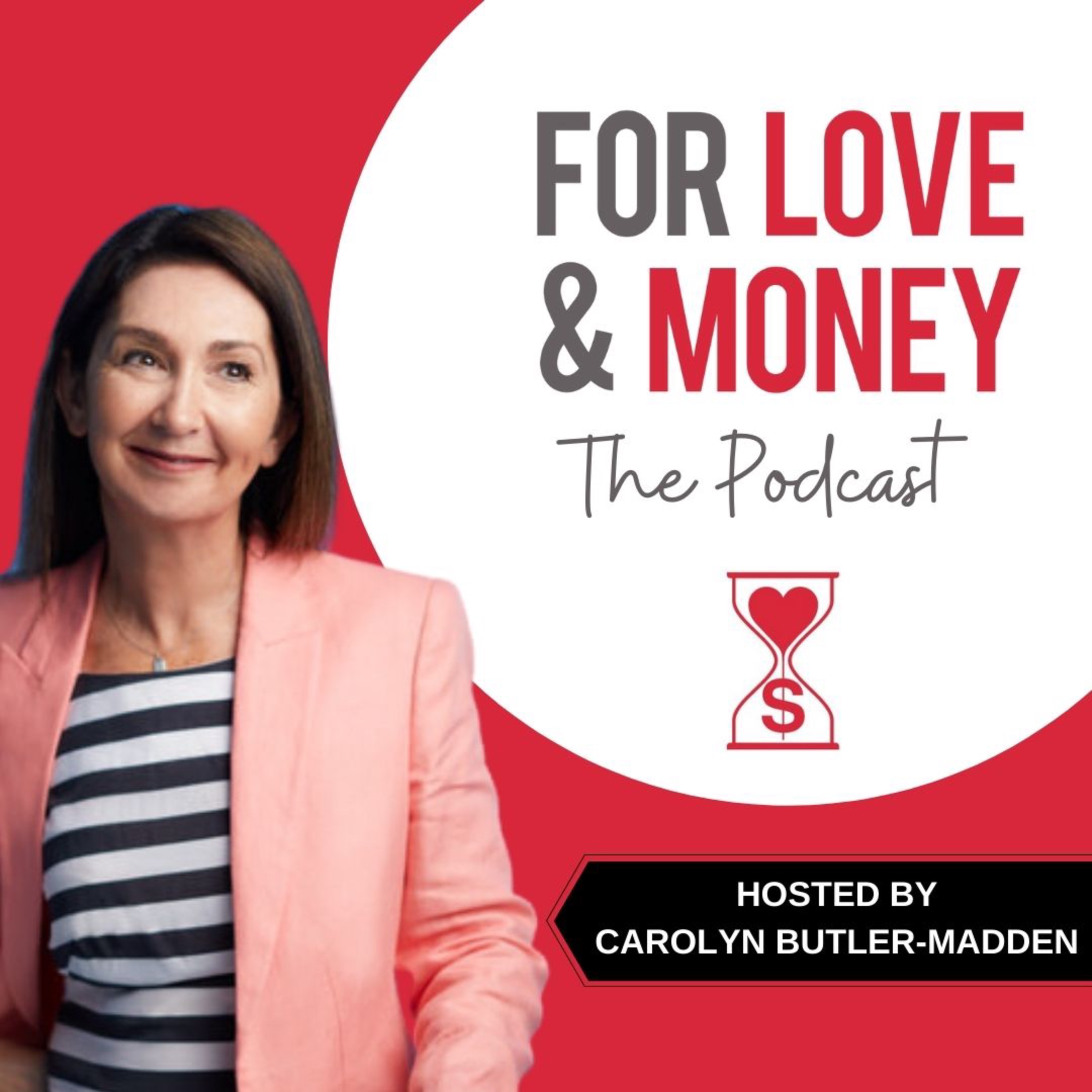 Hosted by Chief Purpose Activist, Carolyn Butler-Madden, The For Love & Money Podcast is a show where business and social purpose meet to inspire a movement for positive change – business as a force for good; brands driving profit through purpose. The two essential ingredients we explore through our podcast interviews? Firstly, Love. Love of our home planet; of humanity; people; culture. Love of what you do and why you do it. The love that employees, customers and clients have of a business built on love. Secondly, Money. Yes, profit. We explore how purpose drives profit. Also how being profitable allows purposeful businesses to scale their impact. The objective of the show is all about inspiration. We want to help our listeners to answer the question so many of them have in their minds: How do I build a purpose-led business in a way that is meaningful, profitable and inspires me and everyone in the organisation to use our business as a force for good?
Episodes
Thursday Mar 31, 2022
Thursday Mar 31, 2022
We decided to do something a little different for this podcast episode. Instead of interviewing a guest, I read a chapter from my book FOR LOVE & MONEY. How to profit with purpose and grow a business with love.
The chapter I selected is: The Purpose of Business Part II
What is the purpose of business? Surely by now, we can get beyond the idea that the purpose of business is to make money. The evidence is clear that trickle-down economics has not delivered what it promised. 
This chapter shares a picture of what business can be, when we unlock its full potential. When business serves a meaningful higher purpose, that is when it will capture the hearts and minds of people. That is when it will realise its true and full potential.
I share a story, a personal experience with a client, that demonstrates the potential that people can bring to a business when they're emotionally invested in the outcomes that they're trying to achieve. 
The other themes highlighted in this short episode include:
Human endeavour and identity – the role our identity, our narrative plays in the choices we make and how we show up

Emotions drive superpower – how when we care enough about something, that's when we can realise our own full potential

Changing the system – I share my thoughts on what we can change

What are the needs we are solving as businesses? How vital are they?
I hope you enjoy this episode. If you do, you can get the book here. 
For every book sold we protect one square metre of rainforest through our partnership with B1G1 Business for Good and our impact partner, Rainforest Rescue.
If you're enjoying this podcast, please take a moment to rate it on your favourite listening app.
CORRECTION:
The MS Act came into effect on 1st Jan 2019 rather than 2020.