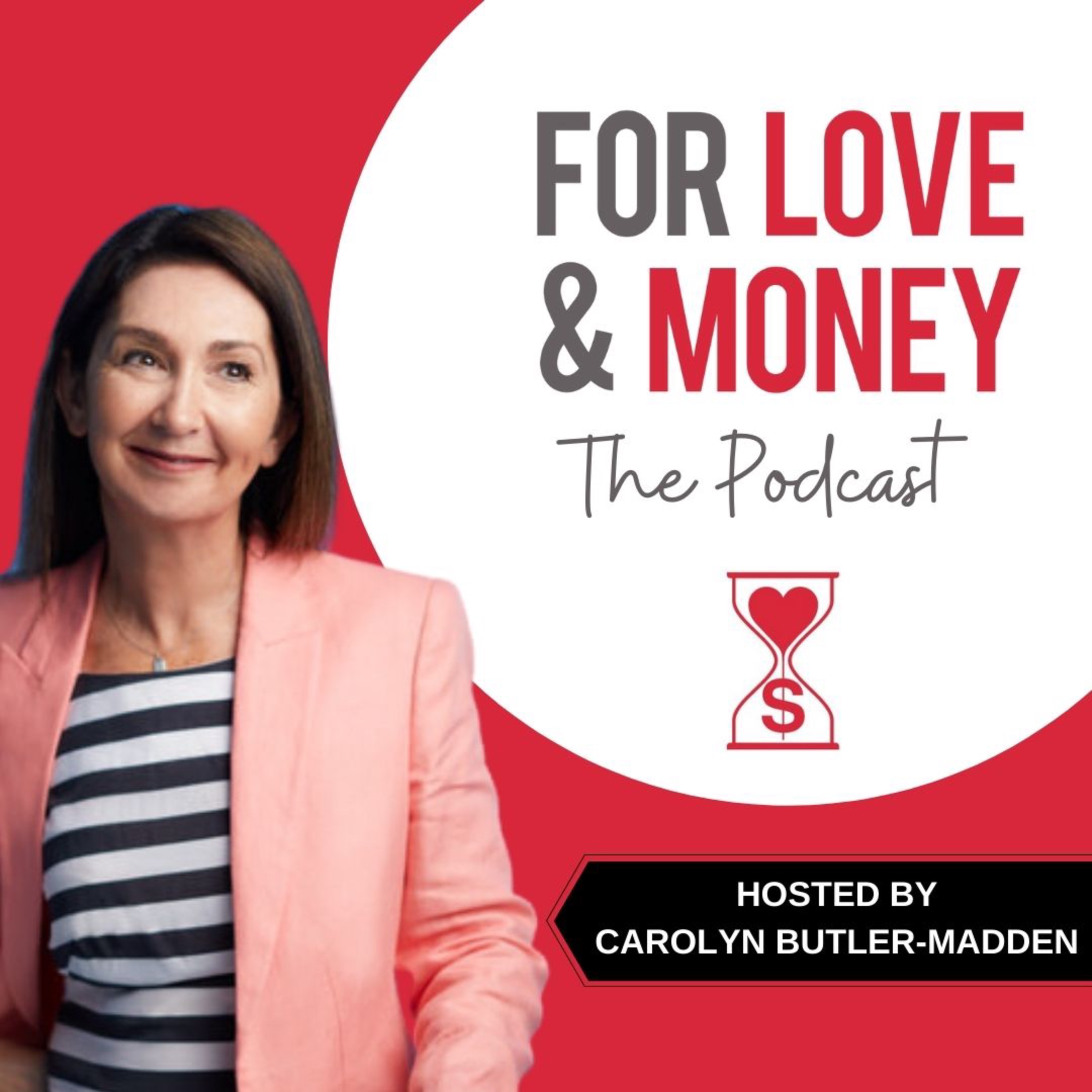 Hosted by Chief Purpose Activist, Carolyn Butler-Madden, The For Love & Money Podcast is a show where business and social purpose meet to inspire a movement for positive change – business as a force for good; brands driving profit through purpose. The two essential ingredients we explore through our podcast interviews? Firstly, Love. Love of our home planet; of humanity; people; culture. Love of what you do and why you do it. The love that employees, customers and clients have of a business built on love. Secondly, Money. Yes, profit. We explore how purpose drives profit. Also how being profitable allows purposeful businesses to scale their impact. The objective of the show is all about inspiration. We want to help our listeners to answer the question so many of them have in their minds: How do I build a purpose-led business in a way that is meaningful, profitable and inspires me and everyone in the organisation to use our business as a force for good?
Episodes
Monday Mar 21, 2022
Monday Mar 21, 2022
My guest on this episode is Carsten Primdal, a Sustainability, ESG and Modern Slavery Expert and co-founder of Scertify, an organisation merging tech and sustainability to drive impact, enabled by blockchain, AI and Machine Learning.
Carsten's sustainability experience has been forged around the world, in Australia, Europe, China and Asia. He is the Author of two published books, "A Roadmap to Modern Slavery Compliance and a Sustainable Supply Chain" and  "Red Flag – Your Guide to Risk Management when Buying in China", in which he shares his experience in sustainability risk mitigation.
Our interview covers his career and what led him to co-founding Scertify with two US-based business partners and launching the Competent Boards ESG Training Program.
Through this interview some of the topics we discuss are:
What ESG actually means

The relationship between ESG and Purpose

What the ESG Competent Boards Designation Program is

Who would get value from this program

Why the program is so important; particularly now

What participants can get out of the program
I think this is such good timing for a discussion about the role of Boards in ESG and Purpose. From my observation, many Boards appear to be on the back foot when it comes to these subjects. The simple fact is, Boards should be driving the Purpose and ESG agenda, rather than pondering how much of a priority it is given in the business' strategy. 
The Competent Boards Program is such a valuable offering to business leaders today. Carsten has kindly offered a discount to listeners of this podcast. If you would like to take advantage of this discount, use the code FLAM when submitting your application online. You  can learn more about the program here https://scertify.co/cbeducation/esg-designation-program/
CONNECT WITH CARSTEN
Linkedin https://www.linkedin.com/in/carsten-primdal/
Scertify website https://scertify.co