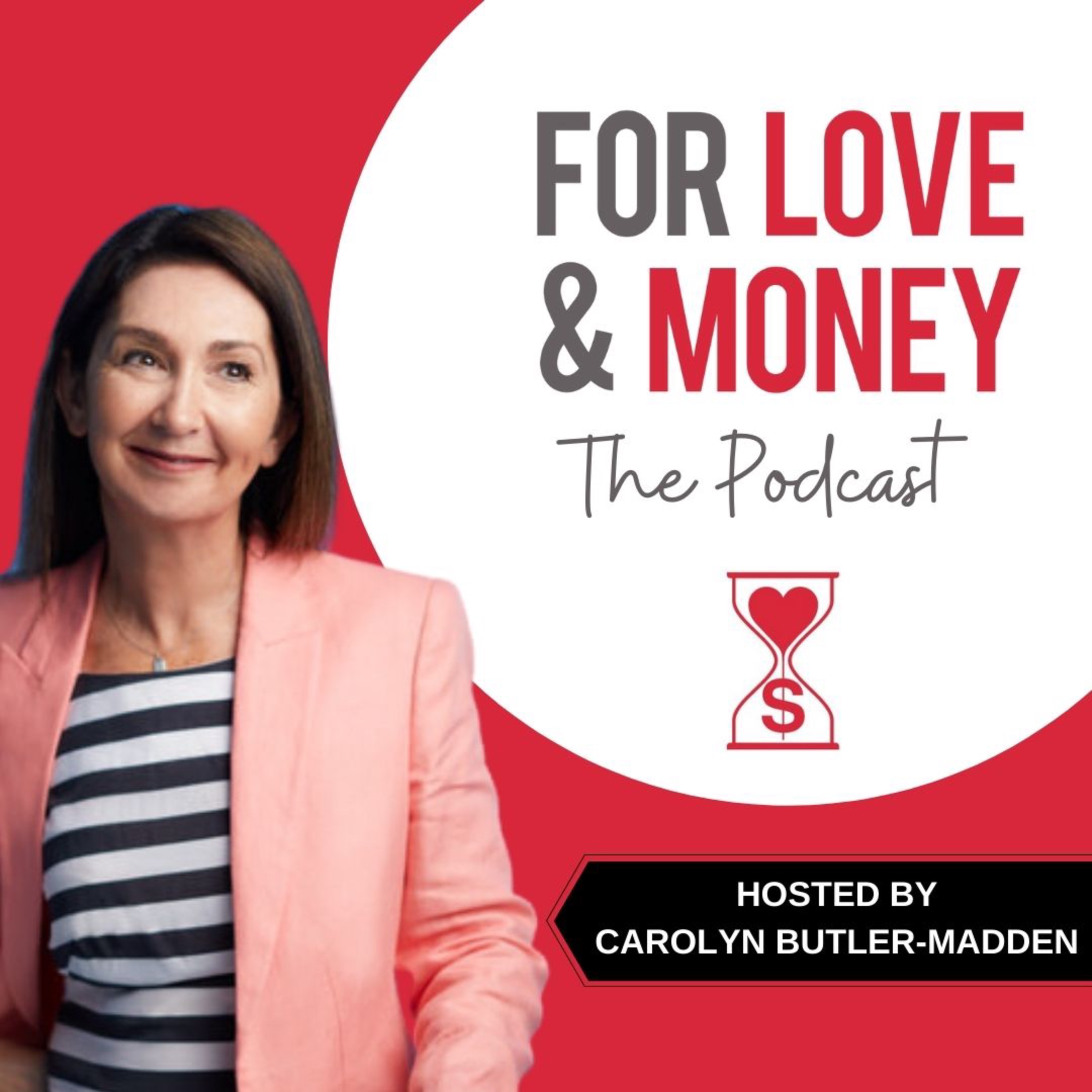 Hosted by Chief Purpose Activist, Carolyn Butler-Madden, The For Love & Money Podcast is a show where business and social purpose meet to inspire a movement for positive change – business as a force for good; brands driving profit through purpose. The two essential ingredients we explore through our podcast interviews? Firstly, Love. Love of our home planet; of humanity; people; culture. Love of what you do and why you do it. The love that employees, customers and clients have of a business built on love. Secondly, Money. Yes, profit. We explore how purpose drives profit. Also how being profitable allows purposeful businesses to scale their impact. The objective of the show is all about inspiration. We want to help our listeners to answer the question so many of them have in their minds: How do I build a purpose-led business in a way that is meaningful, profitable and inspires me and everyone in the organisation to use our business as a force for good?
Episodes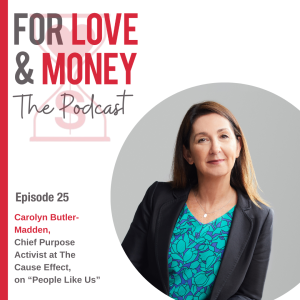 Monday Oct 10, 2022
Monday Oct 10, 2022
Welcome to Episode 25 of the FLAM podcast.
For regular listeners of this podcast, you may remember an earlier episode (Episode 14) where I read a chapter from my book "FOR LOVE & MONEY How to profit with purpose and grow a business with love"
We had some great feedback on that episode so we thought we would do it again!
I've selected a chapter that covers a subject I speak a lot about. It is also the starting point for any work we do with clients when helping them uncover the higher purpose of their business.
We don't start with WHY. Much as I love and respect the work of Simon Sinek and much as I value his approach to purpose using the golden circle… today, understanding your unique organisational identity is essential to finding your way to a meaningful why; a social purpose. This is why we start with WHO.  
Acknowledgement to Seth Godin whose phrase "People Like Us" I use to describe this part of the process.  It is such a perfect way to frame the part of our WHO that really matters when it comes to building a purpose-led business and brand.
Some of the themes we cover in this episode:
Who are we but the stories we tell ourselves?

"People like us" believe things like this

Why it's important to get clear on your "people like us"

Defining your "people like us" – I share examples from some purpose-led businesses
I hope you enjoy the reading of this chapter. If you do and you'd like to buy the FOR LOVE & MONEY book,  it's available at all the major online book stores and some retail book stores in Australia.